easynano
Key Benefits
1,Simple Operation
Space-saving
Only 30 seconds to assemble and take apart
10 seconds to put a mill chamber set on and off the frame
Almost free from maintenance
Only a hexagonal wrench necessary as tool
Processing without premixing
Sampling during the milling process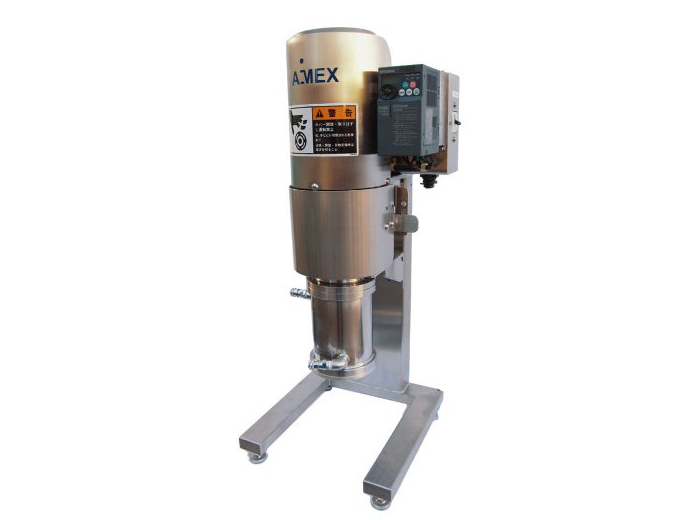 Perfect Beadmill Starter
2,Small Sample Size
Start your experiment with just 20ml of slurry sample at the minimum
3,Cost-Effective
Low initial and running cost in similar beadmill class
4,Options
Explosion-proof
Safety Cover Interlock
Choose from Several Sizes of Chambers
Enclosing Covers (allow you to put in a bit more)
Simple Unit for Circulation Operation
5,Trials
We provide you with opportunities to try our beadmills at our plant before you take any decisions on their purchase.
Please note that test is NOT free.
For test trials at our plant , TSG-6U ,a version of Easy Nano perfectly fit for lab-use with capability to operate six chamber sets simutaneouly at the same disk rotation will be used.
6,Basic Spec.
| | |
| --- | --- |
| Motor | 0.4kW  non-explosion proof |
| Power | AC100V/110V ※only in Japan |
| Speed Variation | Inverter Speed Variable |
| Milling Method | batch type |
| Sample Size | Roughly 20mL~300mL |
| Material used for chamber/disk/shaft | SUS304 or ZrO2 |
| Maximum disk rotation | 2500 rpm |
| Usable Beads | ZrO2 、Glass ※Range: Φ0.015~2.0mm |
| Size | W330×D320×H660 |
Lineup
6,Basic Spec.
Chamber Volume
50mL
100mL
200mL
400mL
800mL
Minimum Sample Size
20mL~
30mL~
60mL~
100mL~
300mL~
Material
ZrO2,SiN,Urethane,SUS,Glass(only chamber) ,etc.
Note

Control slurry temperature with a coolant jacket .
Put enclosing covers on except for 50ml type.
The above chambers can also be applied to TSG and LSG.
Scaleup and explosion-proof types are possible.